Spettro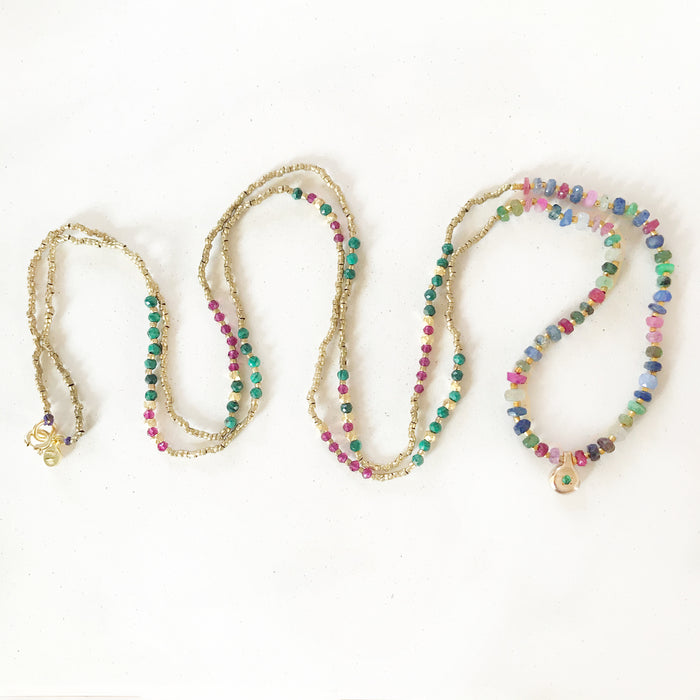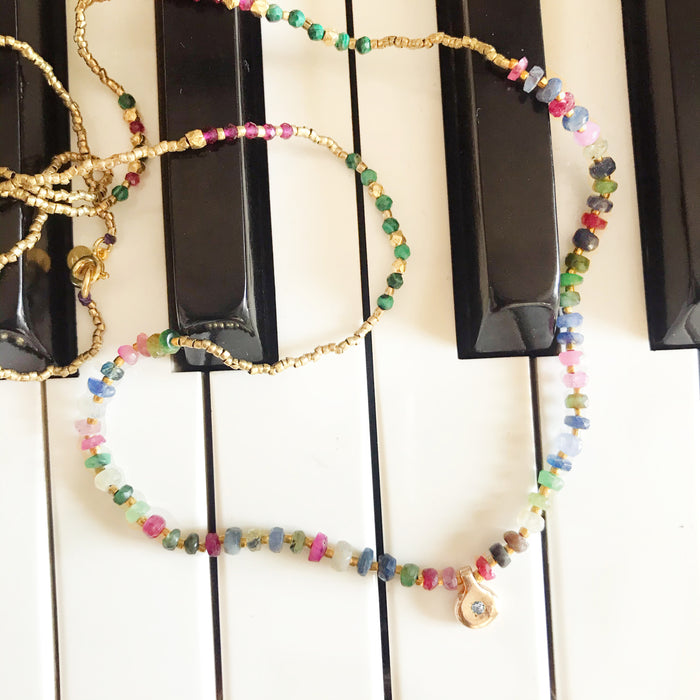 "There are as many worlds as there are kinds of days, and as an opal changes its colors and its fire to match the nature of a day, so do I." John Steinbeck

Una collana che con le sue micro pepite dorate e i suoi colori accesi mette subito allegria. Come cancellare una giornata grigia. Ogni pietra è unica e varia per forma e colore.

A necklace that with its golden micro nuggets and its bright colors immediately brings joy. How to cancel a gray day.
Each stones is unique and varies in shape and color.

MATERIALS
- Filo di Nylon
- Argento 925 Vermeil
- Micro Pepite in Ottone Fatte a Mano
- Ciondolo in Bronzo
- Pietre Naturali
- Lunghezza 80 cm

- Nylon Thread
- Gold Vermeil Silver 925
- Handmade Micro Brass Nuggets
- Lost Wax Bronze Pendant
- Natural Stones
- Length 80 cm