Ribes Indi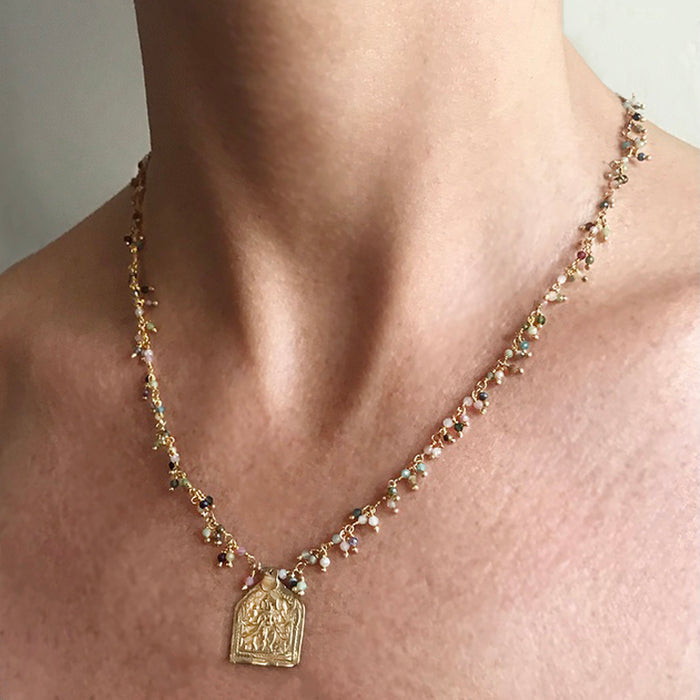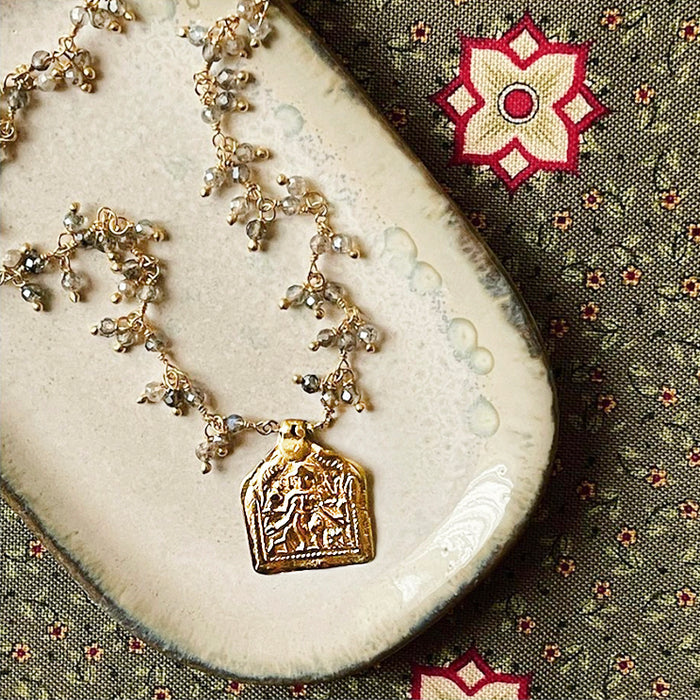 "L'India assale, prende alla gola, allo stomaco. L'unica cosa che non permette è di restarle indifferente." Tiziano Terzani

Questa collana porta con sé i ricordi dei colori indiani. Il ciondolo è ricavato dallo stampo di un antico amuleto raffigurante la dea Kali. Ogni ciondolo è unico e varia per forma e colore.

This necklace brings with it the memories of Indian colors. The pendant is made from the mold of an ancient amulet depicting the goddess Kali.Each pendant is unique and varies in shape and color.


MATERIALS
- Argento 925 Vermeil
- Ciondolo in Bronzo
- Pietre Naturali
- Lunghezza 45cm

- Gold Vermeil Silver 925
- Lost Wax Bronze Pendant
- Natural Stones
- Length 45cm