Egadi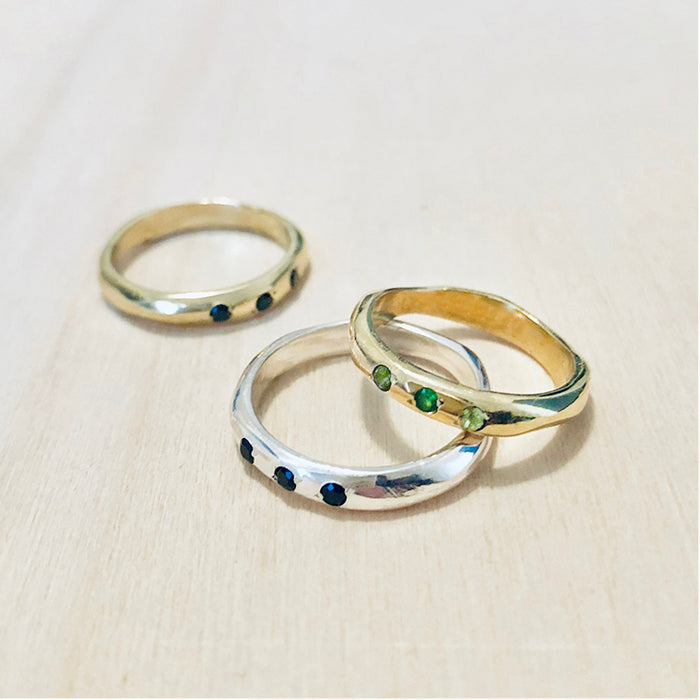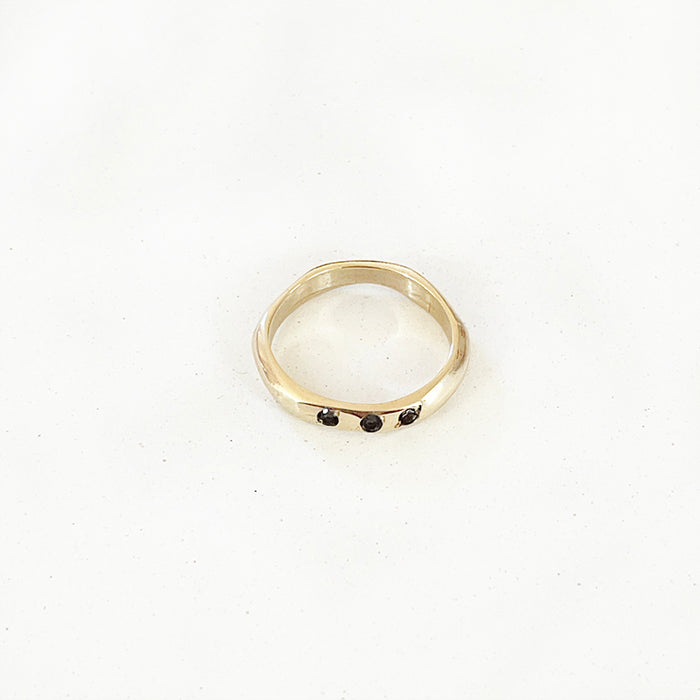 "Io sono nato in Sicilia e lì l'uomo nasce isola nell'isola e rimane tale fino alla morte, anche vivendo lontano dall'aspra terra natìa circondata dal mare immenso e geloso." Luigi Pirandello

Una fascia irregolare ondulata come il mare unisce tre pietre, tre bellissime isole. Ogni anello è unico e varia nella forma e nel colore.

An irregular band, wavy like the sea, joins three stones, three beautiful islands.
Each ring is unique made by lost wax casting, finished by hand and varies in shape.

MATERIALS
- Bronzo Giallo
- Pietre Naturali

- Yellow Bronze
- Natural Stones