Ad Astra Trio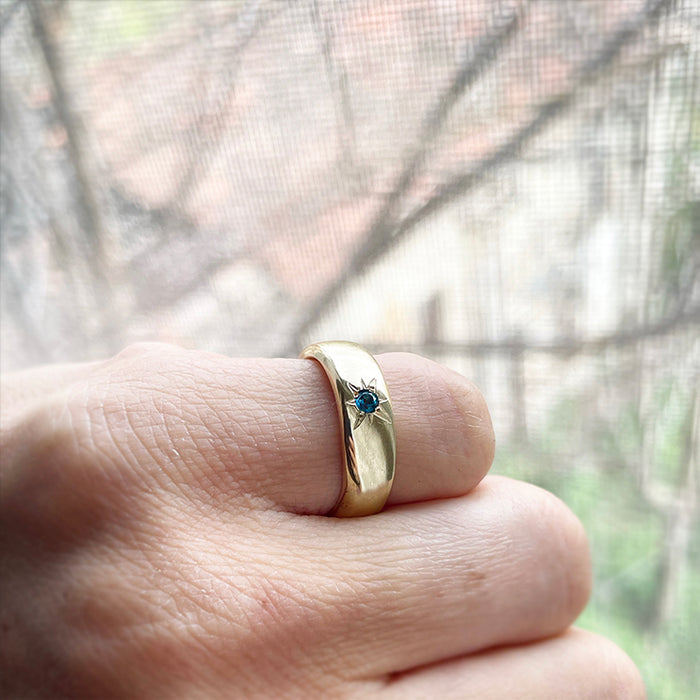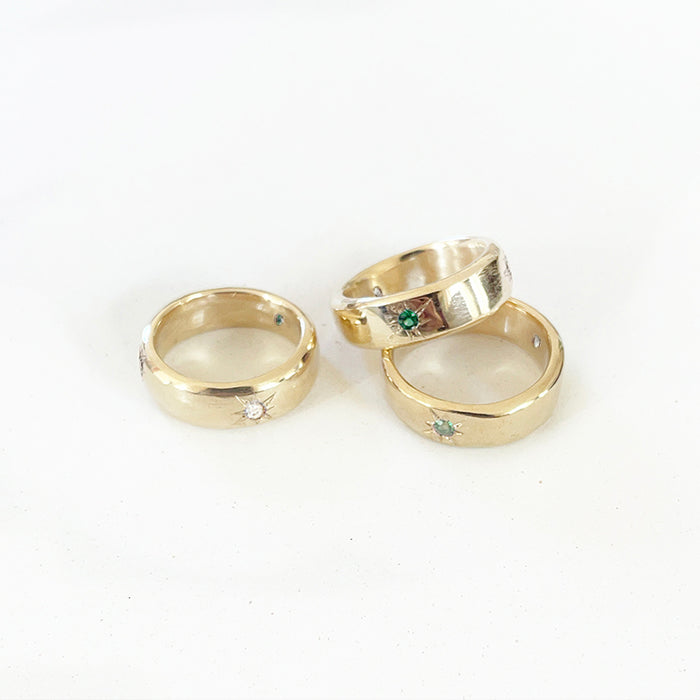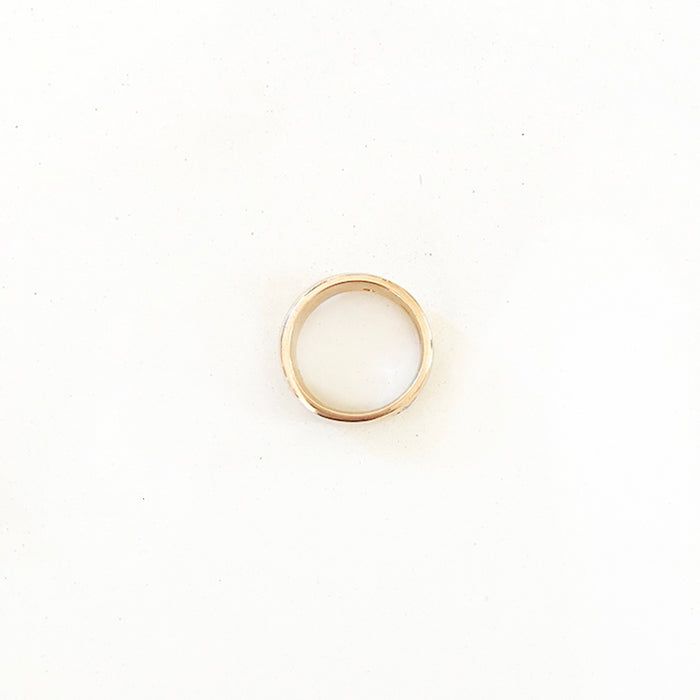 Attraverso le asperità si giunge alle stelle: "Per aspera ad astra".
Un anello modellato a mano, tre stelle incise a mano ruotano sul dito per cambiare la rotta. Ogni anello è unico e varia nella forma.

A ring shaped by hand, three hand carved star to turn on your finger to change your course. Each piece is unique and varies in color and form.
MATERIALS
- Bronzo Giallo
- Tre Pietre Naturali

- Bronze
- Three Natural Stones