Acquamarina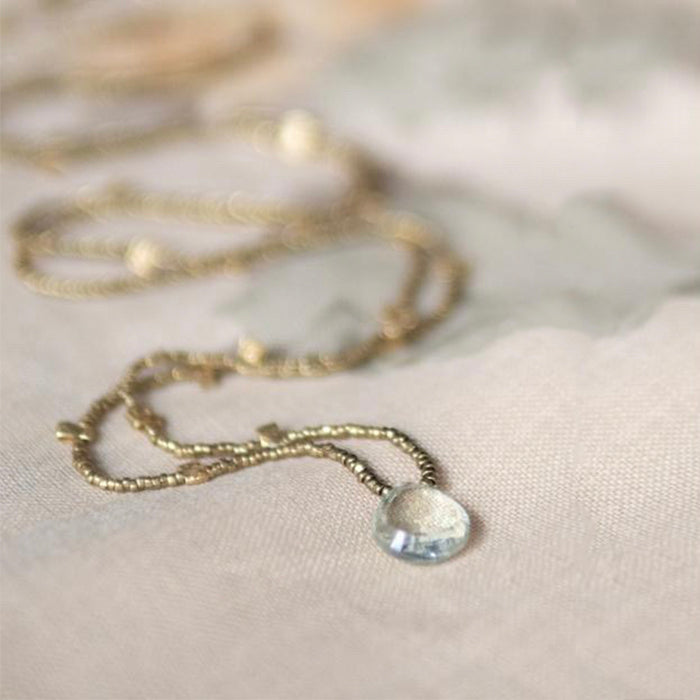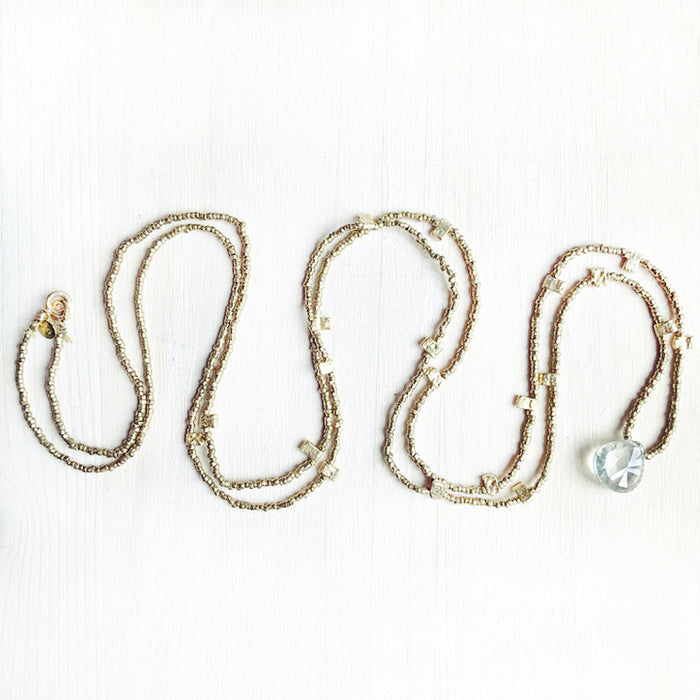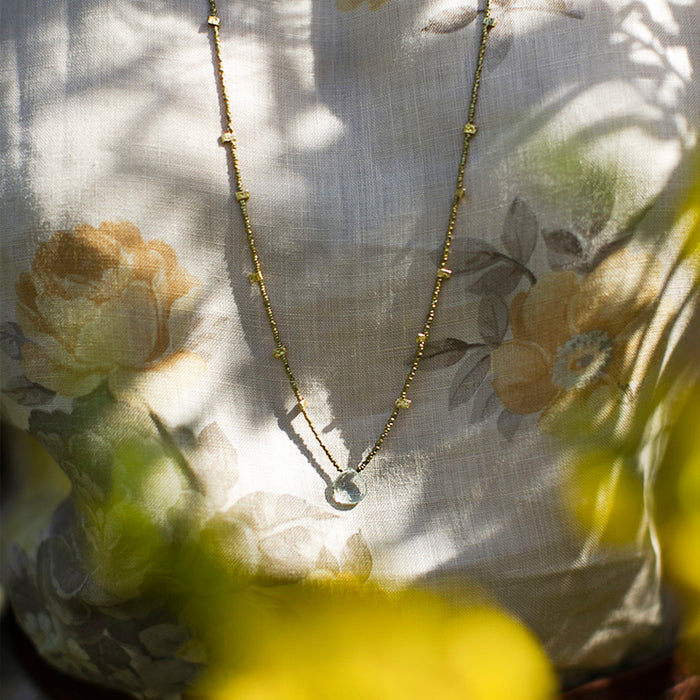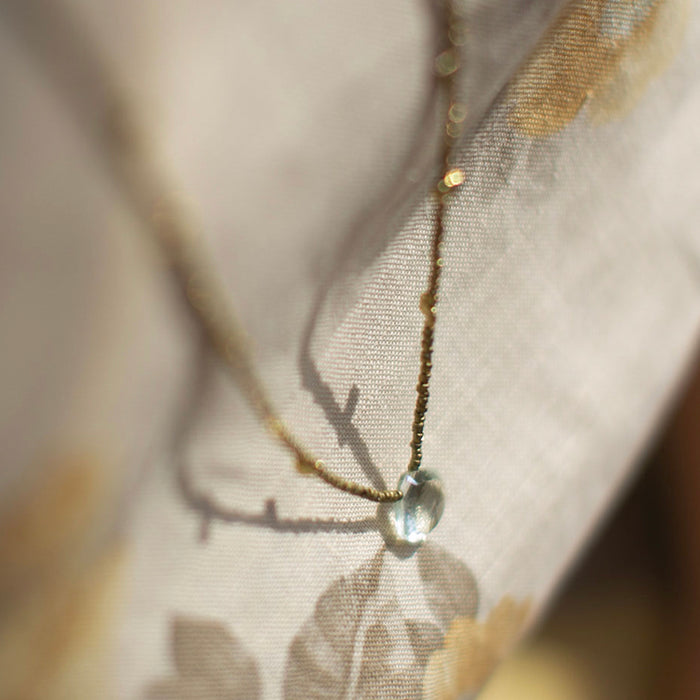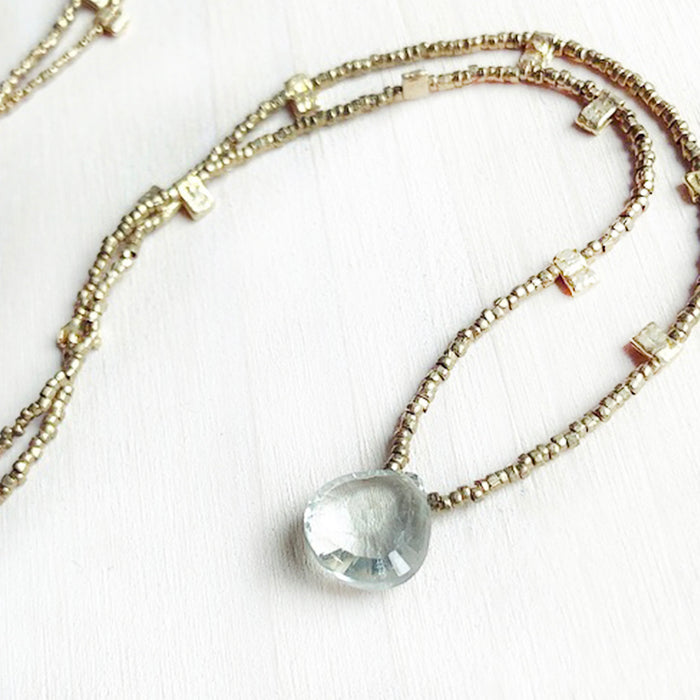 "Noi stessi siamo fatti d'acqua. Noi siamo il modo in cui l'acqua se ne va in giro lontano dai fiumi e dai mari."

Una cascata dorata con al centro una bellissima acquamarina dal taglio particolarissimo. Come portare sempre con sé ciò di cui è fatta la vita.
Ogni pietra è unica e varia per forma e colore.
A golden waterfall with a beautiful aquamarine in the center with a very particular cut. How to always carry with you what life is made of. Each stone is unique and varies in shape and color.
MATERIALS
- Filo di Nylon
- Argento 925 Vermeil
- Acquamarina
- Lunghezza 80 cm

- Nylon Thread
- Gold Vermeil Silver 925
- Aquamarine
- Length 80cm