Bocciolo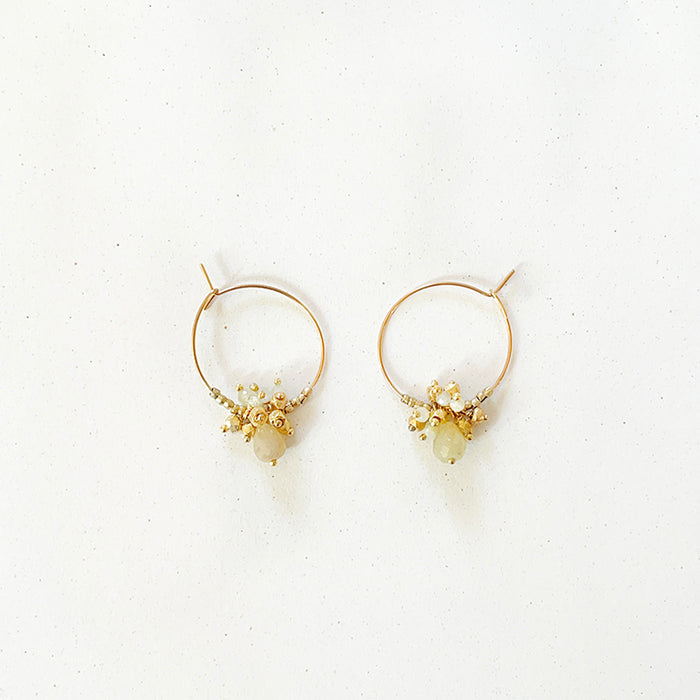 "Quiero hacer contigo lo que la primavera hace con los cerezos." Poema XIV, Pablo Neruda

Piccoli orecchini a cerchio su cui sboccia una primavera di Pietre. Ogni pezzo è unico e varia per forma e colori.

Small golden hoop earrings on which spring blooms. Each piece is unique and varies in shape and colors.
MATERIALS
- Cerchietti Ottone Dorato
- Argento 925 Vermeil
- Micro Pepite Ottone fatte a mano
- Pietre Naturali
- Diametro Ø 2cm

- Gold Filled Brass Hoops
- Gold Vermeil Silver 925
- Handmade Micro Brass Beads
- Natural Stones
- Diameter Ø 2cm